Portable Wooden Stage Kits – Built by StackaStage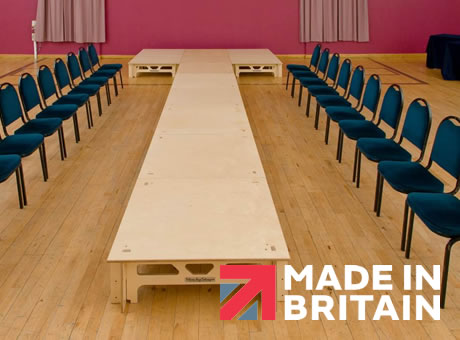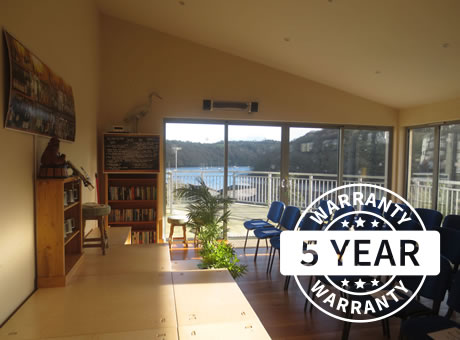 Modular Staging System for Schools, Halls, and More
StackaStage will make anything from a single square metre podium to huge multilevel stage layouts.
Lightweight components are an easy one person lift, the heaviest single item weighs just over 12Kg which means that virtually anyone can build staging quickly and easily.
StackaStage is a modular stage system so you can add to your staging as your requirements change.
StackaStage is available as single components or in a range of convenient kits which are complete with storage trolley and all the parts required for a wide range of stage layouts.
Kits make ordering easier and also offer a cost saving over buying individual components. We have stage kits to suit most applications and we can provide bespoke kits tailored to your exact requirements. StackaStage is designed and manufactured in the UK from sustainably sourced birch plywood and is supplied with a 5 year warranty.
Our stage kit is suitable for schools, choirs, performance halls, worship centres, and general commercial use, including the hospitality and leisure sectors.
We Are StackaStage
StackaStage is designed and manufactured by Avocet Engineering Services Ltd, a family-owned company based in rural North Somerset.
We started in business in 1991 as a precision engineering company, and diversified to offer audio visual systems in 1996. Our audio visual work in schools highlighted the need for portable staging and we developed StackaStage to meet this requirement, launching it as a product in 2009.
We are committed to providing our customers with high quality portable, modular and temporary staging at an affordable cost and strive to deliver excellent personal customer service.
High-Quality Stage Kits in Halls UK-Wide
StackaStage is in use in hundreds of venues throughout the UK and further afield.
We love to hear what our users have to say, both new and old, and jump at the chance to see our product in action!
If you have any images we can use here on our website we would be delighted to see them. We have a few pictures that our customers have been kind enough to share with us, check them out. It's really easy to get the images to us, just get in touch with us and we will give you more details on how to get them to the site.
What Our Clients Think About StackaStage Stage Kits
Hi Laurence Our new staging has been used for our Nativity and has been absolutely superb! You cannot imagine how much easier it is to erect and dismantle than what we had before. Many parents have commented on it and our Village Drama Group has already asked to hire it! Next week we will take it into the Methodist Church next door for our Key Stage 2 production – something we could not even have contemplated with our old stage blocks. Have a great Christmas!
Hi Laurence the stage is here and we are very pleased with it! I will send through a photo when we have it all up and running! Many thanks for your help in all of this, I will definitely use your company again!
Our stage mainly comes out at Christmas hence the purchase during that period. We used it last Christmas and it was excellent. Just the right height and width as well. Initially we hadn't thought of a step for the little children to actually get onto the stage but as soon as we ordered the extra bit, it was perfect. Another plus to it is the compact way it can be stored away and the fact that its trolley is on wheels makes it very easy to maneuver.
We used the staging for the first time on Saturday and it was "awesome" – everyone was very impressed with the design and how easily it all fitted together. It was better than I could have ever imagined – thank you so very much. Kind regards
"We ordered 24 square meters of StackaStage which arrived just in time for the busy Christmas and have found it to be exceptionally convenient and easy to use, so much so that we purchased an additional 12 square meters. The compact storage is a great bonus for us as we have limited space. The children love using and performing on the stage and are always keen to help put it up and take it down. We have found StackaStage to be a great asset for our school and have no hesitation in recommending it to others.
Hi Laurence, We are very impressed. One of the teachers commented "I can't believe all of that came off the two tiny trolleys". Just what we wanted. Back drop etc will be added next week and the performances start the week after. The children are very excited to have a stage to perfom on too! Thank you again!
Just wanted to say that the staging arrived safe and sound and as a department we've been playing around with it and checking out its capabilities. We all think the staging is absolutely fantastic and is the perfect addition to our drama studios. We know the kids will love using it and we think you've got a great product on your hands and we'll be recommending you to other schools in the borough.
We were looking for a product which would be easy to put together but compact to store. It also had to be easy to access and flexible in the ways we could use it. This company were amazing. They were so helpful from initial contact, talking through possible options and then coming our to give us a demonstration. When we put in a very late order they still managed to turn it around in time for our Christmas production which was fantastic. The product is even better than we expected. So easy to construct – the children really can do it – and it packs away on two compact trolleys with fitted covers which can be stored unobtrusively in the hall. Highly recommended!
Hi Nicola, The staging is lovely – we've used it quite a bit already. No creaks or wobbles and very easy to assemble and dismantle. I'm hoping we can fundraise for some more soon! Thanks and best wishes!
Hi Laurence, Just want to say thank you for my new staging – working brilliantly! Best wishes!