Portable Modular Staging Systems
We ship to the UK and globally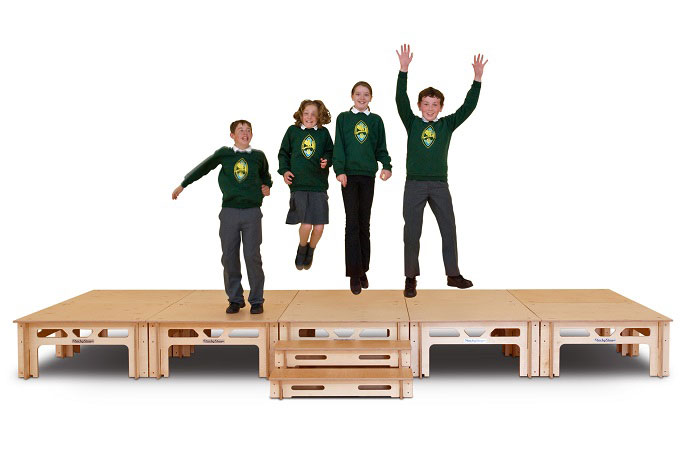 Modular staging refers to a flexible and versatile system used in the event and entertainment industry to construct temporary platforms for performances, presentations, or exhibitions. This innovative staging solution is comprised of interchangeable components, such as platforms, risers, and handrails, which can be easily assembled and disassembled to create various stage configurations based on specific event requirements. The modularity of this staging system enables rapid setup and dismantling, making it a practical choice for events held in different venues or those with limited setup time. Additionally, its adaptability allows for creative stage designs, ensuring that performers and presenters can showcase their talents in a safe and visually appealing manner.
Our modular stage heights are 200mm, (8″) 300mm (1′ or 12″) 400mm (16″) 450mm (18″) 600mm (24″ or 2′).
High-Quality Modular Stage Kits in Halls World Wide
With super easy assembly, ultra compact storage, inherent durability and architectural style StackaStage is used by 1000's of people all over the world.
We have been making StackaStage since 2008, the original design came about after a local primary school asked whether we offered portable modular staging, when we looked at what was already available we knew we could offer something better and StackaStage was born. As they say 'time flies' and a decade later we have over 1000 stage kits in use throughout the UK and a fair few further from home in Europe, The Middle East, Canada and USA.
It is fair to say that StackaStage has become something of a design icon, and is genuinely loved by its users. Why not contact us today and see just what StackaStage can do for you?
We are always very pleased to discuss your staging requirements with you. If you need any help or advice please just let us know by phone 01934 824092 or email [email protected].  We are a small family business, we don't employ sales people or use any high pressure sales techniques so if you do make contact, rest assured we wont be hounding you for ever more!
Free no obligation demonstration
Staging can be a big purchase, so to help make sure you end up with exactly the staging you require we offer free no obligation demonstrations. If you are too far away for a demo we can usually cue up a conversation or a visit to an existing customer.
Factory direct prices and service
We design and manufacture StackaStage here in our own factory in Somerset, we supply direct to our customers which keeps the cost down while giving us complete control over your order, the buck stops here!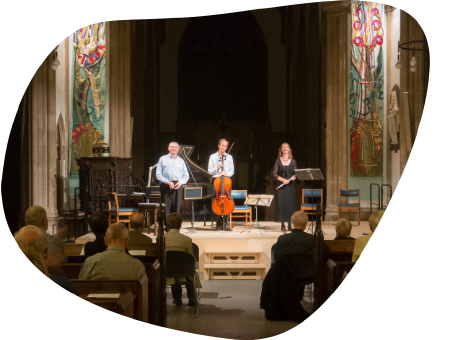 If you'd like an on-site demonstration of our modular staging product, it's as simple as letting us know you're interested and a member of our team will get back to you!